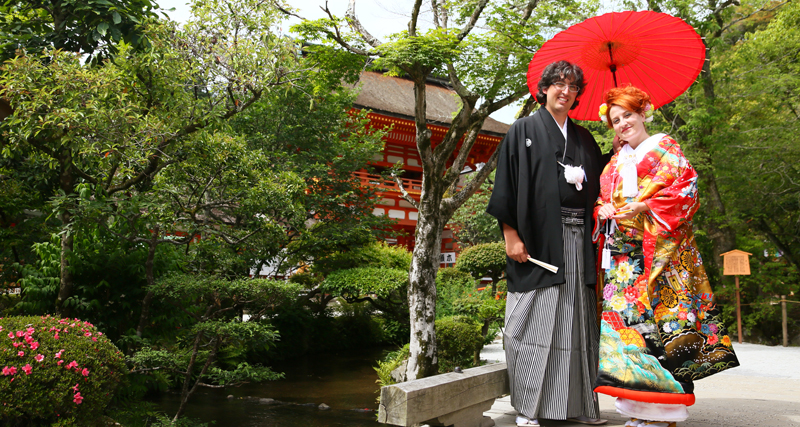 2014.6.3 Maria Laura and Valerius
This lovey-dovey couple from Italy enjoyed the photo shoot at Kamigamo Shinto Shrine after they got married on May 3rd ,2014 in Italy.
Maria Laura is versed in Japanese literature, culture, food and many things about Japan! We realized that how much we don't know about those things in our country..
We enjoyed talking a lot about Japan and Italy. We are truly fortunate to get to know them through our wedding photo shoot service!
We wish you a long and happy marriage!