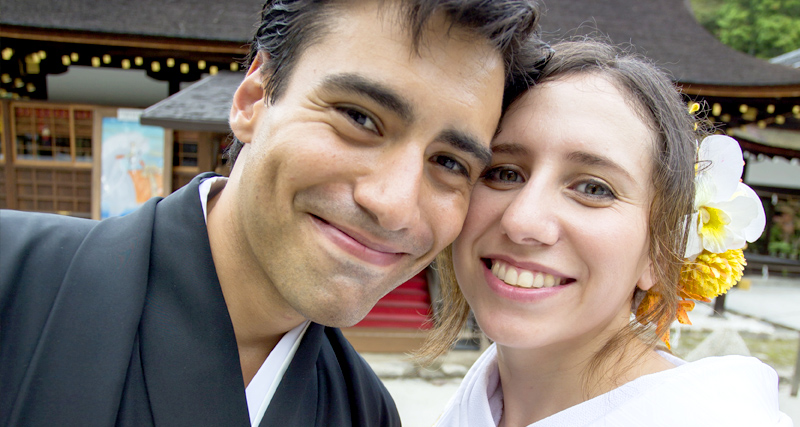 2014.09.05 Hanna & Javier
Hanna and Javier are from Chile in South America and contacted us through an agent while traveling in Tokyo. Surprisingly, they heard about our company on TV in Chile. The program was introducing wedding services in Japan.
The cute Hanna and handsome Javier were a really romantic couple and we truly enjoyed taking their photos at Kamigamo Shinto Shrine! We learned some new romantic poses from them as well. At the marriage praying ritual, they asked some questions about the ceremony to the Shinto priest. What a genius couple!
We wish you both happiness forever!