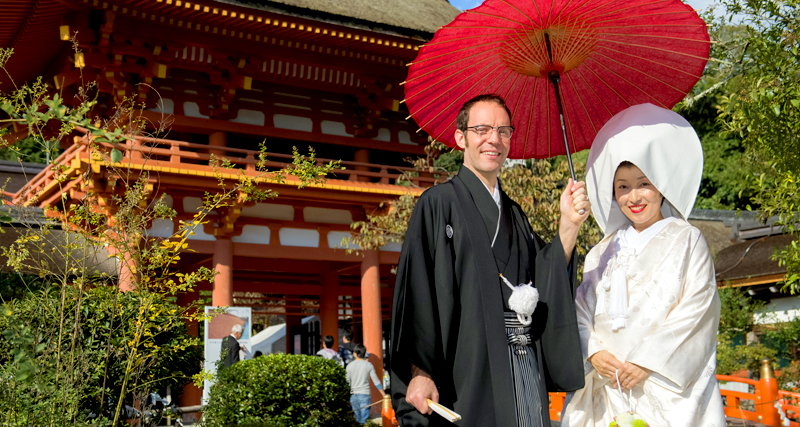 2014.10.26 Sayaka & Kimm [Kamigamo Shinto Shrine ]
Sayaka and Kimm met each other in Italy. They got married at a beautiful garden and had their wonderful reception at a nice restaurant in Italy in June.
The fantastic photos from their wedding in Italy were so natural and beautiful! We loved all the photos Kimm-san's father took! (He must be a professional!)
In October, they held their wedding ceremony and had a reception at a Ryotei, a traditional Japanese restaurant in Kyoto. Sayaka-san and Kimm-san, their family from Japan and England and their friends from Italy really enjoyed the time they spent together! In the garden of the restaurant they all experienced the Kagami biraki ritual, in which the lid of a Sake barrel is broken open to wish happiness to all. The sake in the barrel must have tasted good! We wish them a lifetime full of joy!!