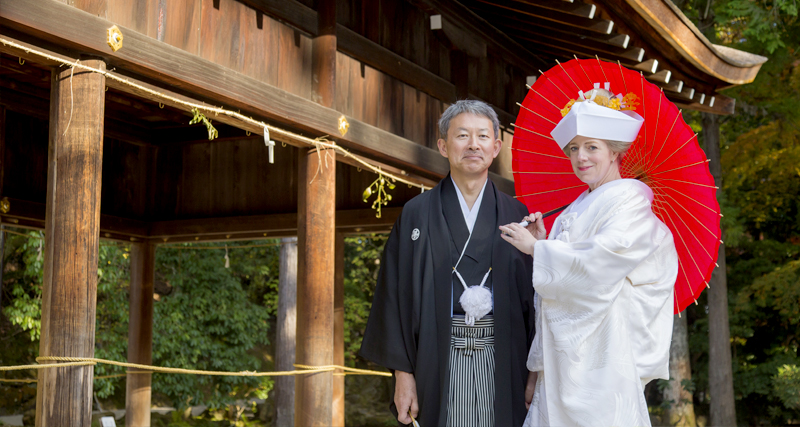 2014.11.19 Suzan & Masao [Kamigamo Shinto Shrine]
Suzan, who has lived in Kyoto more than 20 years, walked in one day holding the free paper 'Enjoy Kyoto'.
Her request was to create a traditional Japanese hairstyle of her own invention. Check out this photo! The hairstyle truly looked great on her!!!!!
We love this couple's gentle smile! Needless to say, they are a perfect match! Someday we hope to bump into them again somewhere in Kyoto. It would be so exciting!
We wish them eternal happiness and love!