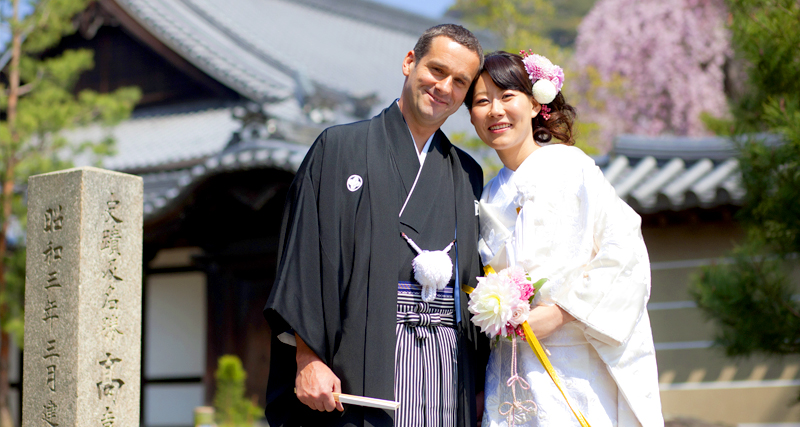 2015.3.30 Tomoko and Scott- Kodaiji Buddhist Temple
Tomoko and Scott from Tasmania, Australia found our English website about 1 year ago. Scott remembered Tomoko was interested in getting married in Kyoto (she is from Tokyo), so he suggested visiting Kyoto for sight-seeing last year. It was his plan to surprise her, and it was a huge success! They decided to get married at Kodaiji Temple and have their wedding reception at Fortune Garden. While staying in Kyoto, they walked into our Kyoto salon!
Now, it is almost one year later, and their wedding went exceptionally well! More than 30 guests from Australia and 20 guests from Japan celebrated their wedding! They enjoyed matcha tea and traditional Japanese sweets filled with red bean paste along with their newlywed photo shoot! We wish them an eternally happy marriage! Congratulations!