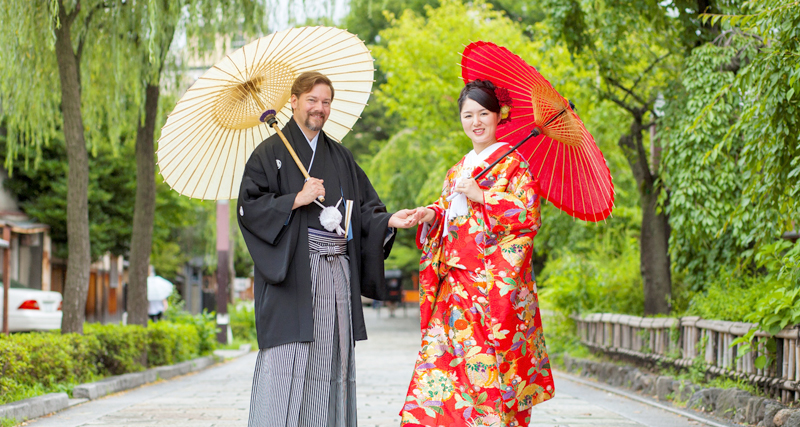 2015.7.16 Chris & Saori—Wedding Photo-shoot at Gion
Saori is from Japan, and Christopher comes from the USA. They are living and working in Germany now. Before coming to Kyoto, they had a wedding party in Saori`s hometown, and Christopher`s parents and friends came to Japan to join them. Everyone loved Saori's Kimono look. They all thought she was so beautiful!!! Us too!
Congratulations on your wedding and have a happy marriage and life together forever and ever.