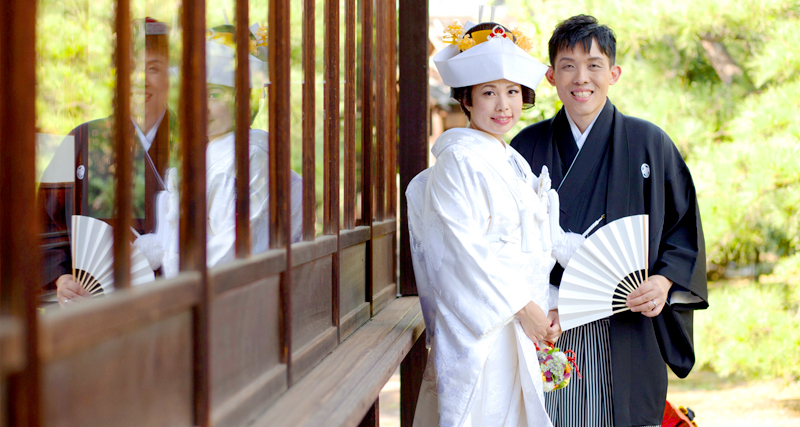 2015.9.23 Paul & Olivia―Pre-wedding photo shoot at Shoseien.
Paul, from Singapore and Olivia, from Hong Kong chose our new photo location, Shoseien for taking their pre-wedding photos. Olivia wore a Japanese wig and Tsunokakushi and looked very elegant and pretty. Shoseien is a garden at East Honganji temple, and the day they took photos there weren't many tourists, so they were able to take a lot of beautiful pictures. They were such a lovely couple.
Hoping you have a happy new life together. Congratulations!!!