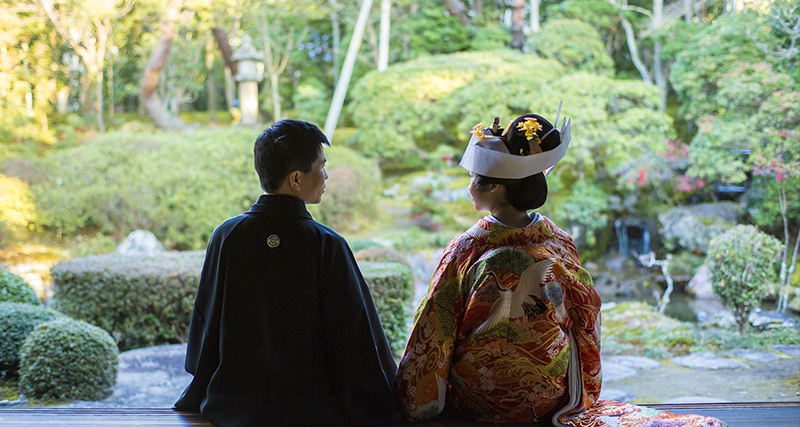 2016.02.08 Yu & Chuan――Photo shoot at Gion and Okakuen
Yu and Chuan are from Taiwan. Their shooting date was during the Chinese New Year, so Chuan`s Family joined them for the photo shoot. Chuan wore a Japanese wig and changed her head-piece at the second location. Using a different head-piece created a dramatically different atmosphere. She looked very cute! And the family was also very happy to join them for the shoot.
Congratulations on your marriage!