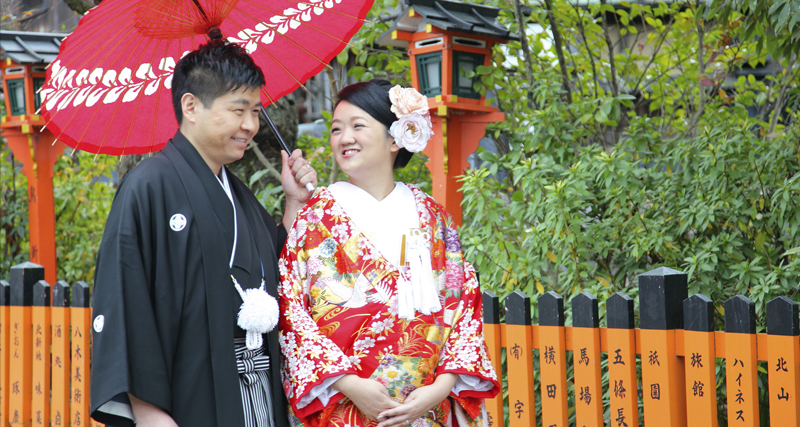 2016.02.13 L & Z――Photo shoot at Gion
L and Z are from China. Z`s friend had previously taken photos at our studio, and when Z saw the photos she decided that she too wanted to take pre-wedding photos in Kyoto. L and Z took location photos at Gion in addition to studio photos. Z wore a wedding kimono that looked really cute, and L looked so cool! This was their first time wearing kimono, so everything for them was brand new. They also had an enjoyable time taking photos at our studio.
We wish you a life filled with smiles just like your photo shoot. Congratulations!