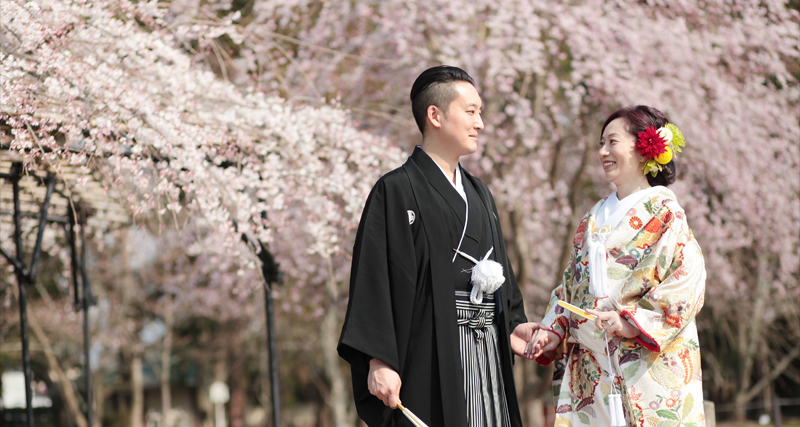 2016.03.30 Michael & Patricia――Wedding ceremony at Kamigamo Shinto Shrine
Michael and Patricia live in the US and are from Taiwan and Japan. They decided to hold their wedding ceremony during the SAKURA season. Because both of their families have lived in USA for a long time, they asked to have an English ceremony so that every guest could understood the proceedings. Their families came all the way to Kyoto for their wedding ceremony and party. They were very lucky as the weather was excellent, and the SAKURA were in bloom. We hope your family will be full of love and laughter.
Congratulations on your wedding.