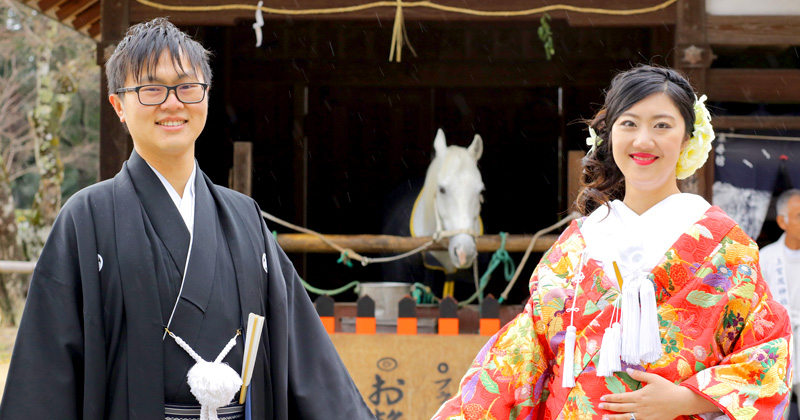 2017.01.09 Andy & Michelle――Wedding ceremony at Kamigamo Shinto Shrine
Andy and Michelle are living in Canada. They contacted us to book their wedding ceremony for 2015 and, in the end, decided to hold it in Jan 2017. It was cool outside that day, but Andy and Michelle were so excited about the wedding. They were such a cute couple! We took a lot of fun photos after the ceremony. First, we used their cute gloves as an item for the shoot. Andy`s gloves were of sheep, and Michelle`s were of bears. If you are interested in the photos, please check our Facebook fan page. They invited 3 friends to join their wedding. They also took a lot of happy photos with their friends.
Dear Andy & Michelle, congratulations on your marriage, we hope you made some wonderful memories at your ceremony. Hoping to meet you in Canada or Taiwan next time!